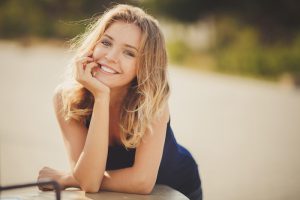 While some individuals focus on enhancing a single area of the face, body, or breasts, many patients desire more comprehensive rejuvenation that can be best achieved using multiple approaches. Additionally, recovery times may be combined if an individual does not have the time for or interest in performing a series of cosmetic surgeries. Having said that, there are certain aesthetic operations that can work well together and others that don't. Dr. Charles Perry, our experienced plastic surgeon, can help our patients determine which options will work best for their desired outcome during their initial consultation. In the meantime, we have supplied a quick overview of some of the most popular combined plastic surgery procedures.
Breast Surgery and Tummy Tuck
Typically referred to as a mommy makeover, combining breast surgery and tummy tuck can help patients who have experienced changes due to pregnancy and childbirth or dramatic weight loss. In this combined procedure, the shape and size of the breasts will be enhanced, often using breast implants, and excess skin on the stomach will be removed and the underlying muscles tightened. In many cases, liposuction will also be utilized.
Face, Brow, and Eyelid Lift
The features of the face often work together, and addressing one area often requires addressing several to optimize the outcome. By combining a facelift, brow lift, and eyelid lift (blepharoplasty), qualified patients often can see a dramatic rejuvenation without having to extend their recovery period.
Thigh Lift and Tummy Tuck
Patients who successfully achieve dramatic weight loss deserve admiration and respect. One drawback of this experience, however, is the development of excess skin. Combining a thigh lift and tummy tuck can help to address the areas that are typically affected by weight loss and provide a more contoured and aesthetically appealing result in these regions.
Arm Lift and Breast Lift
Another popular combination following weight loss, an arm lift and breast lift can offer a relatively similar effect as the thigh lift and tummy tuck consolidation—improved body contour and reduced skin laxity. In this case, the breast tissue will be lifted and often enhanced with breast implants (though not always), and the excess skin on the arms will be removed.
If you have additional questions about combining plastic surgery procedures, or if you wish to schedule a consultation with Dr. Perry, please contact our office today.