We strongly believe that everyone should have the opportunity to make their aesthetic dreams a reality. At Chrysalis Cosmetics, we strive to provide exceptional care at each stage of treatment, which includes establishing a straightforward and stress-free payment process. We offer a wide range of options, and our skilled and knowledgeable team will be happy to provide information to help you arrive at the best decision for your needs and goals. In addition to accepting all major credit cards, our experienced plastic surgeon also works with reputable lending agencies. If you would prefer to spread your payments out over time, these companies offer qualified candidates a broad array of plans with low- and no-interest and appealing terms. Contact us today to learn more or to discuss your financing options with our team.
*Effective November 1, 2019, please note that this office will no longer accept PERSONAL CHECKS as a form of payment. We will continue to accept cashier checks and credit cards.
CareCredit®

CareCredit is one of the most popular medical financing companies around, and the institution offers qualified applicants a range of options to pay for out-of-pocket healthcare expenses. Extended (long-term) payment plans are available for periods up to 60 months, as well as low- and no-interest programs. For your convenience, the application can be completed online and response times are quick.
United Medical Credit

A leading financing institution, United Medical Credit offers loans of up to $25,000 for cosmetic surgery. Additionally, the lender offers competitive interest rates, affordable monthly plans, and interest-free financing options to qualified candidates. Other benefits may apply for certain patients. A convenient online application and quick response time (often just seconds) can give you the credit you need to begin your journey sooner.
Alphaeon® Credit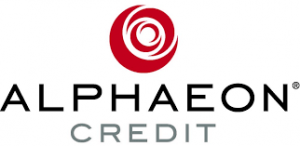 A healthcare lending agency that offers loans for as little as $250, as high as $25,000, and everything in between, Alphaeon Credit can bring simple and multimodality procedures within the budgets of qualified applicants. Flexible and straightforward, this credit can extend to purchases of skincare products as well. No- and low-interest plans are available, with short- and long-term options to best fit your needs and lifestyle. There is no application fee, no early payment penalty, and you can apply right from our office.
LendingUSA™

LendingUSA offers simple and affordable financing options for a wide range of services, including plastic surgery. You can apply online and get a quick approval, often within minutes of your submission. Payment plans offer fixed rates, flexible loan terms, and no-interest opportunities. Furthermore, there are no prepayment or interest rate penalties, and you can choose how to spend the credit since the company works with a wide range of industries.
If you have any questions about your financing options or how medical financing works, our team will be happy to point you in the right direction or help you fill out your application.