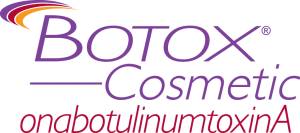 BOTOX® Cosmetic is an injectable treatment designed to temporarily smooth away the wrinkles, creases, and "expression lines" that often develop in specific facial areas. BOTOX® Cosmetic is known as a "neuromodulator" due to its use of a diluted form of botulinum toxin type A to prevent muscle contraction in the treatment area. The contraction of muscles, particularly in areas where common facial expressions are made, is often what produces wrinkles. After being approved by the U.S. Food and Drug Administration for cosmetic uses in 2002, BOTOX® Cosmetic grew to become the most popular physician-administered cosmetic procedure that year and the following year. BOTOX® Cosmetic continues to provide a highly effective method of diminishing wrinkles and restoring smoothness and youth to the face in a non-surgical way. Our skilled plastic surgeon, Dr. Charles Perry, or one of our experienced Nurse Injectors* can meet with you to discuss your concerns and goals. If BOTOX® Cosmetic is the best option, we can develop a customized treatment plan designed to produce a more youthful and refreshed appearance.

*Please see our new injection appointment policy located at the bottom of this page.
Learn About the Allé Aesthetic Loyalty Program (Formerly "Brilliant Distinctions®)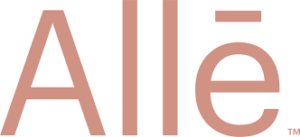 Dr. Perry and Chrysalis Cosmetics are pleased to accept benefits and discounts from Allergan's Allé Aesthetic Loyalty Program, which was previously known as "Brilliant Distinctions®." This loyalty program enables patients to earn points that can be applied toward coupons for future treatments with BOTOX® Cosmetic, JUVÉDERM®, and many other procedures. Please request a membership packet at your next treatment or contact our office for more information!
What Are the Benefits of BOTOX® Injections?
BOTOX® Cosmetic offers significant benefits for both women and men who are looking for effective, non-surgical options to reduce common signs of age, stress, and fatigue in specific facial regions. This treatment is often an ideal option to improve the appearance of:
Crow's feet
Glabellar lines (wrinkles and furrows between the eyebrows)
Creases and fine lines that run along the forehead
While BOTOX® Cosmetic is best known for its treatment of facial wrinkles, especially frown lines between the brows, it is also approved for treating headaches, managing excessive sweating, and relieving muscle spasms.
In some cases, dermal fillers can have similar effects as BOTOX® Cosmetic and can be combined with stunning, synergistic results. During your consultation, Dr. Perry can talk with you about which injectable or combination of injectables is the most ideal selection for your needs. BOTOX® Cosmetic can also be combined with additional surgical or non-surgical procedures, such as facelift, laser treatments, or others, to provide a more comprehensive aesthetic enhancement.
Am I a Good Candidate for BOTOX® Injections?
BOTOX® Cosmetic is a non-surgical cosmetic enhancement option that is approved for people aged 18 to 65. BOTOX® injections are not recommended for:
Individuals who are allergic to egg or botulinum toxin – BOTOX® Cosmetic is packed in an egg (albumin) protein for stability. Speak to Dr. Perry about any suspected allergies.
Individuals with an active infection or inflammation at the injection site
Women who are pregnant, might be pregnant, or are breastfeeding
Individuals suffering from neuromuscular disorders – While these disorders may not preclude you from undergoing BOTOX® Cosmetic treatment, they can increase the risk of side effects and should be brought to Dr. Perry's attention.
Things to Consider Before Undergoing BOTOX® Injections
Effects Are Longer-Lasting With Repeated Treatments
We recommend setting up a treatment schedule to maintain your youthful new look.
Discontinuing Treatment Causes Your Wrinkles to Reappear
Lines and creases will revert to their pre-treatment state without regularly scheduled upkeep.
BOTOX® Cosmetic Will Not Radically Alter Your Facial Expressions
You should still be able to express surprise and other emotions after BOTOX® Cosmetic treatments.
What Is Involved in the BOTOX® Cosmetic Treatment Process?
BOTOX® injections are completed quickly, taking only about 10 minutes in many cases. Dr. Perry will begin by examining your face and the sources of your creases or wrinkles. He will identify the muscles to be treated, cleanse the area, apply a topical or local anesthetic if needed, and then deliver BOTOX® Cosmetic to the treatment area through a very fine needle. After treatment, you may want to ice the area, but BOTOX® Cosmetic typically does not require downtime, and you will be free to return to your usual activities.
How Long Does BOTOX® Cosmetic Last?
The cosmetic results of BOTOX® injections generally last approximately three to four months before they start to fade. Some patients may experience outcomes that last longer. The important thing to remember is that the results of BOTOX® Cosmetic can typically be well-maintained for extended periods of time by scheduling occasional follow-up injections.
What Are the Potential Risks and Side Effects of BOTOX® Cosmetic?
BOTOX® injections are so popular in part because they are so safe. However, it helps to be aware of risks before deciding whether to undergo BOTOX® injections.
Localized Discomfort
Like any injectable, BOTOX® Cosmetic can cause bruising, bleeding, redness, and tenderness at the injection site. These effects can often be well-managed with medication or even just an ice pack, and should dissipate within a few days. Dr. Perry can talk more with you about potential discomfort and how it can be alleviated.
Temporary Eyelid Drooping
This effect should disappear on its own.
Nausea
Nausea can be managed with medication and should go away on its own.
For BOTOX® injections administered in a safe environment by an experienced doctor, you can rely on Chrysalis Cosmetics to take all necessary precautions and to provide you with the best possible care.
Post-BOTOX® Injections Instructions (Printer-Friendly)
BOTOX® Injections Consent Form
How Much Does BOTOX® Cosmetic Cost?
The price of BOTOX® Cosmetic here at our practice typically starts at $11 per unit for treatment plans that include 40 or more units, and $14.50 per unit for plans that include 39 units or less. The "unit" is the amount of the solution that is being injected, and is one of the major factors that determines the total cost of this treatment. The overall cost is based on the number of units necessary to achieve individual goals and other expenses associated with the customized treatment plan. When your treatment plan is developed during the initial consultation, a member of our team here at Chrysalis Cosmetics can produce a cost estimate of the procedure and talk with you about our payment options. These include convenient financing options available to qualified applicants through reputable agencies that offer a variety of low- to no-interest installment arrangements. Also, remember that the Allé aesthetic loyalty program (described in the section near the top of this page) includes BOTOX® Cosmetic treatment as part of its selection of options available for points toward future discounts.
Do you have questions about BOTOX® Cosmetic? To schedule a consultation or to learn more about BOTOX® injections at our practice, contact Chrysalis Cosmetics today.
*New Injections Policy 
While Dr. Perry performs many of our injectable treatments, his surgery schedule continues to grow and he wants to make injectable procedures as convenient as possible for our patients. This is why many of our injectable treatments will be performed by our extensively trained and highly skilled nurse injectors. If patients specifically request to see Dr. Perry for injectable appointments, there may be a delay of at least one month, and the treatment will require a minimum of one of these options:
A) 50 units of BOTOX® Cosmetic and 2 syringes of a dermal filler solution
B) 3 syringes of a dermal filler solution
Or
C) An MD injection fee of $200 if the patient is only receiving BOTOX® Cosmetic or less than 3 syringes of a dermal filler solution
Please contact Chrysalis Cosmetics with any questions about our new injections policy.