About half of males suffer from breast enlargement (gynecomastia), which can be caused by many factors and is not fully understood. The male breast reduction procedure offered at our practice can give your chest a flatter, firmer, more masculine contour by removing excess skin, fat, and glandular tissue from the breasts. In some cases, liposuction is used to remove fatty deposits from the chest.

Who Is a Good Candidate for Male Breast Reduction?
Healthy, mentally stable men of any age can undergo male breast reduction. You must also be a healthy weight to be a good candidate for this procedure. Ideally, you should also have firm, elastic skin that will conform to your new contours after surgery.
Male breast reduction is not recommended for:
Men who use certain drugs – Men who smoke marijuana, use anabolic steroids, or use any other drug that may cause of breast enlargement are not good candidates for male breast reduction because continued use of these drugs can negate the results achieve with surgery.
Men who drink alcohol in excessive amounts
Overweight or obese men
In these cases, your breast reduction may be best achieved through weight loss.
*Disclaimer: If you are a smoker, you MUST DISCONTINUE smoking a minimum of 4 weeks BEFORE & AFTER SURGERY. A nicotine test will be administered.**
What's Involved in the Procedure?
Male breast reduction is performed through tiny, inconspicuous incisions hidden within the armpit or along the side of the areola. During male breast reduction, our board-certified plastic surgeon, Dr. Charles Perry, will remove skin, fat, excess glandular tissue, or a combination, depending on the cause of the enlargement. He may use liposuction to remove fat, in which case a cannula (metal tube connected to a vacuum source) will be utilized to break up fatty deposits beneath the skin and remove them with suction.
Our Patient Photos*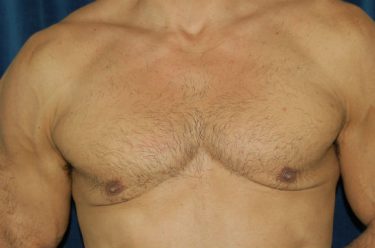 Before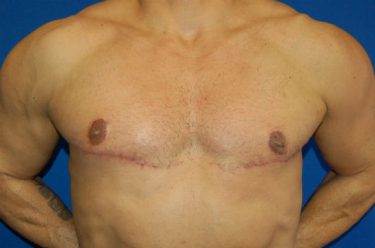 After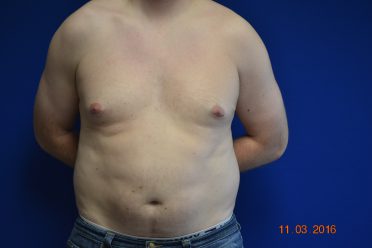 Before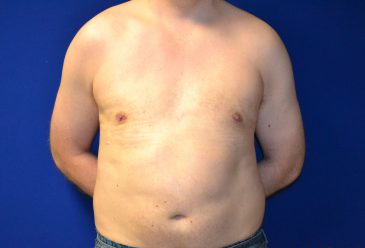 After
Things to Consider Before Undergoing Male Breast Reduction
Patients thinking of undergoing a male breast reduction at our Sacramento practice should consider the following:
Results of breast reduction
The results of male breast reduction are significant and permanent.
What Are the Risks of Male Breast Reduction Surgery
Complications after male breast reduction surgery are rare, but it's best to be aware of them so you can make an informed decision about whether breast reduction is right for you. Further risks of the male breast surgery will be discussed with Dr. Perry.
Numbness
Some numbness after male breast reduction is quite common, as it is following breast augmentation and breast lift. However, in rare cases this loss of sensation lasts for months or even permanently.
Infection
The development of an infection may require antibiotics to treat, and could require a return to the hospital.
Fluid accumulation
To avoid this, the surgeon may place a temporary drain to let fluid out of the area. However, fluid accumulation may require a visit to the hospital for additional treatment.
Rippling or bagginess of the skin
This risk increases according to how much tissue is removed and decreases with the firmness and elasticity of your skin.
Asymmetry
As breasts are generally asymmetrical before surgery, it is unlikely that they will be symmetrical afterwards.
Excessive scarring
Scarring becomes an increasingly likely possibility as larger amounts of tissue are removed.
Changes in skin pigmentation
This is especially a risk if liposuction is used during the procedure to remove excess fat. If liposuction will be used during the procedure, you may want to read more about the risks of liposuction.
Reaction to anesthesia or surgical materials
Anesthesia used during any surgical procedure can set off reactions, which can cause injury or even death. Moreover, surgical materials such as sutures, topical preparations, and drugs can cause allergic reactions, though these are usually localized and therefore minor.
Complete Pre- and Post-operative Instructions for Male Breast Reduction Patients
Closely following Dr. Perry's instructions before and after male breast reduction surgery can help you have a positive experience and a problem-free healing period. We recommend that you review the instructions before surgery and then, print them out and bring them with you on your surgery day.
Male breast reduction instructions (printer-friendly)
While this page provides an introduction to breast reshaping procedures, nothing can replace an individualized consultation and exam at our office. To schedule a consultation or to learn more about male breast reduction at our practice, please contact us today.
*Individual Results May Vary