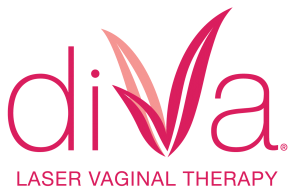 diVa® laser vaginal therapy offers women an advanced and effective way to address common vaginal concerns and improve a number of conditions. This non-surgical technique involves a relatively quick in-office procedure, and most patients do not require a recovery period. Our board-certified plastic surgeon, Charles Perry, MD, can help many women restore vaginal wellness without the need for invasive surgery with this state-of-the-art vaginal rejuvenation option.
What Is diVa® Laser Vaginal Therapy?
diVa® laser vaginal therapy is a procedure that utilizes Hybrid Fractional Laser technology to improve an array of conditions that commonly affect vaginal function and health. The diVa® system uses a distinctive laser technique that combines two energy wavelengths to help stimulate collagen and rejuvenate vaginal tissues. This non-hormonal treatment may be ideal for women who have experienced changes in vaginal health or sensation following pregnancy, menopause, medical treatments such as a hysterectomy or chemotherapy, or the natural aging process.
What Are the Benefits of diVa® Laser Vaginal Therapy?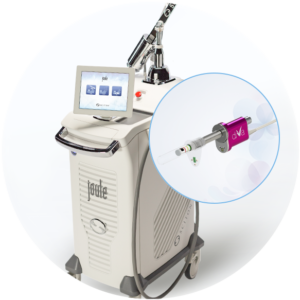 The diVa® system can often be effective for women who are experiencing symptoms including:
Vaginal tissue laxity
Vaginal dryness or irritation
Pain during sexual intercourse
Reduced sensation during sexual intimacy
Mild to moderate degrees of stress urinary incontinence
In addition to the many common concerns that can be addressed with diVa® laser vaginal therapy, this treatment does not require surgery or general anesthesia, and the procedure is often completed in just a matter of minutes. Plus, there is little to no downtime typically necessary after the treatment.
What Happens During the diVa® Laser Vaginal Therapy Procedure?
diVa® laser vaginal therapy will be customized to your needs based on the conditions you are experiencing and your ultimate goals for treatment. During the procedure, the diVa® handpiece will be delicately and precisely guided into the vaginal canal, where it will deliver laser energy pulses to resurface the tissues of the vaginal wall. This can ultimately help the body regenerate healthier tissues and stimulate the growth of new collagen. The diVa® system utilizes an advanced technology called High Precision Automation, which can provide exceptional accuracy, greater efficiency, and more optimal treatment uniformity.
While a light pressure sensation and some sensitivity can be expected during the treatment process, a topical numbing agent is often all that is necessary to minimize discomfort. Depending on each patient's unique needs, diVa® laser vaginal therapy usually takes approximately five minutes to complete.
What Can I Expect During Recovery from diVa® Laser Vaginal Treatment?
One of the many benefits associated with diVa® laser vaginal therapy is that it typically does not require downtime. In fact, many patients can return to normal daily routines immediately after the procedure. Some individuals may experience a mild degree of cramping, spotting, or discomfort for a brief period after treatment, and patients should refrain from engaging in sexual activity for a minimum of 48 hours.
How Much Does diVa® Laser Vaginal Therapy Cost?
The total cost of diVa® laser vaginal therapy is often different for each patient based on the specific concerns being addressed. Here at our practice, the price of this treatment generally ranges between $1,500 and $4,500; however, the overall cost will depend on the unique particulars associated with each individual's customized treatment plan. Once your treatment plan is developed during the initial consultation, we can provide you with an estimate of the total cost and answer any questions you may have about the variety of payment methods we accept. We can also talk with you about financing opportunities through reputable third-party agencies that offer qualified applicants the ability to pay for their treatment over time.
For more information on diVa® laser vaginal therapy, or to schedule a consultation at our practice, please contact Chrysalis Cosmetics today.