One of the most requested procedures at Chrysalis Cosmetics, a Mommy Makeover encompasses a number of plastic surgery options for a more complete rejuvenation. Areas with the most stretch marks and excess skin are typically the ones patients like to target first. Mommy Makeover procedures often include: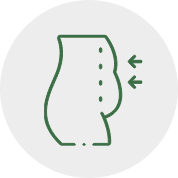 Tummy Tuck (Abdominoplasty)
A tummy tuck (abdominoplasty) addresses the midsection. During pregnancy, the uterus presses onto the muscles of the abdominal wall, pulling them apart and often permanently separating them. A tummy tuck will tighten the abdominal muscles and eliminate excess skin for a flatter stomach.
Learn more about tummy tuck.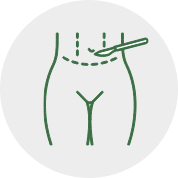 Liposuction
Liposuction can remove excess fat that has gathered in virtually any area of the body, including the thighs, love handles, hips, buttocks, arms, breasts, and back. Dr. Charles Perry can use liposuction to reduce these stubborn areas of fat that are often resistant to diet and exercise.
Learn more about liposuction.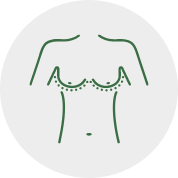 Breast Enhancement
One of the most common problems women face after pregnancy is sagginess and loose skin in the breasts. A breast lift will eliminate the excess skin and tighten the breast area, giving the breasts a "perkier," more youthful appearance. For an even greater rejuvenation of the breasts, Dr. Charles Perry also offers breast augmentation with implants, providing you with a larger breast size and a bustline more proportionate to your body frame.
Learn more about breast lift and breast augmentation.