Plastic Surgeon Charles Perry, MD, FACS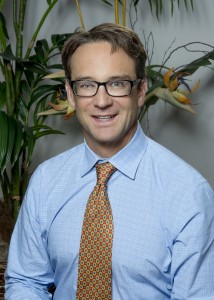 Our experienced plastic surgeon, Dr. Charles Perry, is dedicated to helping patients achieve their aesthetic goals. He strives to provide an informative resource on popular surgical and non-surgical cosmetic procedures, including breast augmentation, facelift, liposuction, and BOTOX® Cosmetic. Certified by the American Board of Plastic Surgery and a Fellow of the American College of Surgeons, Dr. Perry is extensively trained in the latest techniques, treatments, and products available. He seeks to offer a safe, compassionate environment for every individual.
Dr. Perry began his career by earning his undergraduate degree from the University of Puget Sound and his medical degree from the University of Washington Medical School. From there, he completed his general surgery internship at Maricopa County Medical Center, his general surgery residency at the University of Arizona, and his plastic surgery residency at the University of Massachusetts. In addition to active memberships with numerous prestigious medical organizations, Dr. Perry has also earned several professional accolades and donated his skills to medical outreach programs around the world.
Educational Background
University of Massachusetts (Worcester, MA) – Plastic Surgery Residency
University of Arizona (Tucson, AZ) – General Surgery Residency
Maricopa County Medical Center (Phoenix, AZ) – General Surgery Internship
University of Washington (Seattle, WA) – Medical Degree
University of Puget Sound (Tacoma, WA) – BA in Chemistry
Professional Organizations
Certified by the American Board of Plastic Surgery
Diplomate of the American Board of Surgery
Fellow of the American College of Surgeons
American Society of Plastic Surgeons
American Society for Aesthetic Plastic Surgery
California Medical Association
Honors and Awards
Convocated into the American College of Surgeons (FACS)
Leonard F. Peltier Chairman's Award for Resident Research: Percutaneous Tracheostomy Safety
MacDonald Wood Resident Trauma Essay Aware: Maricopa Medical Center
Excellence in Medical Student Education: University of Arizona
Academic Honors: University of Washington
Richard E. George, "Intern of the Year": Maricopa Medical Center
Positive Action Award: Pima Indian Medical Center
Volunteerism
Ecuador: Cleft lip and palate missions (March 2003 and 2004)
Plastic Surgery Educational Foundation (2004 – Present)
Medical Outreach: Xaxli'p Indian Reservation (1995)
Other Interests
As a Sacramento cosmetic plastic surgeon concerned with the health, comfort, and results his patients achieve, Dr. Perry is interested in research that furthers patient safety. He stays current in new technologies that provide lasting cosmetic results with less downtime and discomfort to patients.
In addition, Dr. Perry, a native of Vashon Island, Washington, enjoys spending time with his wife, son, and daughter. His hobbies include yoga, meditation, triathlons, fly fishing, boating, long walks on the river, Pilates, and swimming.
What Is a Plastic Surgeon?
A plastic surgeon is a physician who is trained in addressing and correcting anatomical defects and reconstructing the face and body. While often used interchangeably, cosmetic surgery and plastic surgery are a little different. In plastic surgery, the focus is on repairing and improving the function of the affected area. In cosmetic surgery, the focus is on elevating the patient's appearance. Enrichment of life through aesthetic enhancement is the goal of Chrysalis Cosmetic. Dr. Perry performs both plastic and cosmetic surgery, which allows him to provide customized care to each person he sees. Whether your concern is functional, cosmetic, or both, he can help you determine the ideal approach to achieve your desired outcome.
Why Choose a Board-Certified Plastic Surgeon?
One of the most important decisions you can make when considering plastic surgery is choosing a physician. Board certification is an exceptional way to know whether a surgeon is extensively trained and knowledgeable about the procedures you're interested in. The American Board of Plastic Surgery requires members to go through a rigorous examination and evaluation process to join, and once certified, surgeons must complete continuing education courses to maintain their certification. Additionally, the prestigious organization is dedicated to instilling the highest levels of ethics and care at every stage of treatment. It is important to do your research and make sure that you and your surgeon communicate as ideally as possible; this is a relationship that will continue over your lifetime. Your want a surgeon who is committed to lifelong learning and keeping up with the standards of the community.
Dr. Perry's Surgical Approaches and Philosophy
Offering the latest advancements in facial and body rejuvenation is of the utmost importance to Dr. Perry. His singular methods help to provide attentive patient care, a safe atmosphere, and effective results. The following information will give you an idea of Dr. Perry's approach regarding some of the most popular aesthetic enhancement procedures.
Breast Procedures
Every woman has unique anatomy and different aspirations for her appearance, and it is essential to take these elements into consideration when developing a customized treatment plan for breast surgery. Dr. Perry offers a wide selection of both saline and silicone breast implants, as well as numerous incision and implant placement options to provide the most natural-looking results possible. In addition to breast augmentation, Dr. Perry offers breast lift, breast reduction, gynecomastia treatment with male breast reduction surgery, and other procedures.
Body Procedures
Many patients utilize Dr. Perry's body contouring procedures after having children or experiencing dramatic weight loss, though individuals of all backgrounds often can benefit. With most procedures, he seeks to restore the underlying tissues to their more youthful position and enhance contours for a firmer, more aesthetically appealing look. Liposuction may be recommended with certain approaches, such as tummy tuck, to achieve the most effective results possible. Depending on the patient's desires, other body contouring procedures may be combined to attain more comprehensive cosmetic enhancement with less downtime. Dr. Perry offers an array of options, including mommy makeovers, post-bariatric body contouring, and many others.
Facial Procedures
Cosmetic treatments for the face, whether surgical or non-surgical, require the greatest level of skill to appear natural-looking and beautiful. Dr. Perry emphasizes methods that rejuvenate and restore by subtly enhancing facial elements and adding volume as needed. For certain procedures, such as eyelid surgery, facelift, and brow lift, excess skin is removed while enhancing symmetry. Dr. Perry also offers procedures such as rhinoplasty, ear surgery, and other facial enhancement treatments. His ultimate goal is to improve skin tone and texture, maintain a natural look, and revitalize the appearance.
For more information about Dr. Perry, his plastic surgery practice, and the cosmetic procedures he offers, or if you wish to schedule a consultation, please contact Chrysalis Cosmetics.