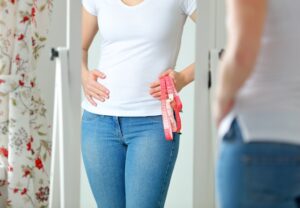 Millions of Americans dream of a flatter abdomen and slimmer waistline, but stretched muscles and stubborn belly fat frequently stand in the way. Aesthetic concerns that are localized to the stomach area can be especially frustrating when they don't respond to diet and exercise – which is, unfortunately, the case for many people. As a top Sacramento plastic surgeon, Charles Perry, MD is proud to offer a number of procedures that can target this common "problem area." Depending on your unique needs, you can choose from body enhancement surgeries, non-surgical fat reduction treatments, or a customized combination of these options to sculpt and tone your midsection. Below, explore a comparison of the three most popular abdominal contouring solutions featured at Chrysalis Cosmetics.  
If you want to tighten your abdominal muscles and address skin laxity, you may be best suited for tummy tuck surgery. Known medically as "abdominoplasty," a tummy tuck serves to repair muscles that have become loose or stretched (often due to pregnancy, aging, or weight fluctuation). During an abdominoplasty, Dr. Perry can restructure underlying tissue and redrape excess skin in the mid to lower abdomen to build a firmer and more youthful physique. 
If you're more interested in reducing large belly fat deposits, liposuction may be your ideal choice. Whereas tummy tuck surgery focuses on lax skin and loose muscles, liposuction is designed to remove fat cells; in particular, it's meant to address buildup of fat in isolated locations. At Chrysalis Cosmetics, Dr. Perry generally performs power-assisted liposuction (PAL), which involves the application of a vibrating cannula to destroy and suction away unwanted fat. A highly versatile surgery, liposuction can be incorporated into other cosmetic procedures – including abdominoplasty – for more comprehensive rejuvenation. 
While liposuction and tummy tuck surgery can be extremely effective (both on their own or performed simultaneously), patients may find that they are candidates for a less invasive treatment, such as CoolSculpting®. This treatment harnesses controlled cooling to break down fat cells and trigger their gradual expulsion from the body. Dr. Perry typically recommends CoolSculpting® for patients with less pronounced and severe fat pockets, whereas its surgical counterpart – liposuction – is generally employed to remove larger deposits.
With so many abdominal contouring options, it can be difficult to choose! As always, Dr. Perry would be glad to help you determine the best treatment to meet your individual needs after a personal consultation. To schedule this first-time appointment, feel free to contact Chrysalis Cosmetics.