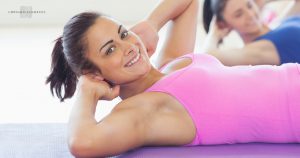 Although uncommon, capsular contracture is a real concern for many women. This condition occurs when the scar tissue around a breast implant hardens, making the breast feel solid and potentially distorting its shape. Additionally, capsular contracture can be quite painful. Dr. Charles Perry, our experienced plastic surgeon, has performed thousands of successful breast augmentations. He utilizes the most advanced techniques available to reduce the risk of this problem developing in the first place. In the unfortunate event capsular contracture does materialize, Dr. Perry has a number of effective options to address this dilemma.
Once capsular contracture develops, typically the best treatment option will be surgical intervention via breast augmentation revision. During this procedure, a technique called capsulectomy will be performed to remove some or all of the scar tissue around the breast implant. Dr. Perry may then suggest that a textured implant be used to replace the existing one. Studies have suggested textured implants may offer a reduced risk for capsular contracture. Similarly, placing the implant behind, rather than in front of, the muscle can help to reduce the likelihood of this condition developing.
While discovering capsular contracture is disappointing, the operation to correct the condition also allows you to upgrade your implants to another type (shaped, cohesive-gel silicone, larger or smaller) if so desired. Dr. Perry will discuss all of these options with you during your initial consultation. He will then recommend a customized treatment plan designed to address the problem and restore your comfort, shape, and results.