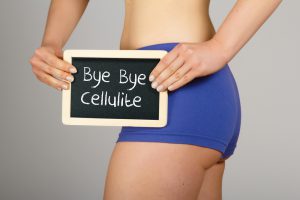 Dimples. Orange peel. Love bumps. Cellulite has many cute names, but many individuals are bothered by this common condition. As many as 90 percent or more of women have cellulite somewhere on their body such as the thighs and buttocks. Diet and exercise have a limited effect on cellulite, and lotions and potions offer only short-term smoothing, lasting as little as a few hours. Fortunately, there is a new way to smooth cellulite without surgery or invasive procedures. Z WavePro cellulite therapy is now available from our state-of-the-art plastic surgery practice.
Z WavePro uses radial shockwaves (similar to sound waves) to relieve the tension in the tissue that helps contribute to the appearance of cellulite. By delivering this energy into the targeted area, collagen and elastin production are stimulated, blood flow increases, and the skin becomes more pliable. Z WavePro can also help minimize stretch marks and enhance the effects of CoolSculpting®. Best of all, the procedure is totally non-invasive and patients can immediately return to normal activity after treatment.
Multiple treatments are necessary to achieve the optimal result, and occasional maintenance sessions can help to extend the benefits. For more information, please contact our medical team to schedule a consultation.