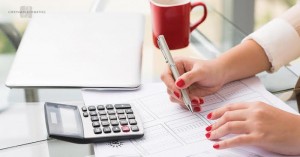 At Chrysalis Cosmetics, we believe plastic surgery should be available to anyone who desires it. If you've been considering a surgical or non-surgical aesthetic procedure, but you aren't sure if you can afford the treatment, we want to help you better understand the financing options that you can access. We understand that planning for a cosmetic operation takes time and deliberation, and our friendly medical team and board certified plastic surgeon are ready to assist you through every step of the process.
You should know that plastic surgery patients come from all economic backgrounds. While some individuals opt to pay for the entire procedure with cash, check, or credit card, plenty of other people don't have the resources to pay for a treatment all at once. If you would prefer to pay for your cosmetic procedure in a series of installments, specialized lending institutions may be able to help. CareCredit® and United Medical Credit are two reputable companies that offer qualified applicants financial loans for medical treatment, including elective healthcare. Each service offers a range of affordable plans with low monthly payments. We work with both of these lenders to help make your experience as easy as possible.
Cosmetic enhancement can help you feel more confident as well as enhance your appearance, and everyone should have the opportunity to feel beautiful. If you're hesitant about plastic surgery because of the price, contact us today for more information on how to bring your desired procedure into your budget or to schedule a consultation with our skilled plastic surgeon.