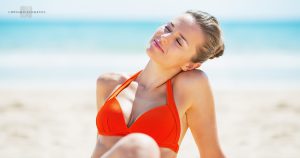 Like marriage, many women undergo breast augmentation thinking this is the one and only time they'll experience this event. However, breast implants don't have to be a lifelong commitment—and in some cases they shouldn't be. There are several reasons why you might consider a second breast procedure, including the desire to upgrade your breast implants. Dr. Charles Perry, our board certified plastic surgeon, performs breast revision surgery in order to:
Increase breast implant size
Reduce breast implant size
Remove breast implants entirely
Exchange saline breast implants for Sientra® cohesive-gel silicone, or vice versa
Exchange round implants for shaped, or vice versa
Address capsular contracture, a condition that makes the breast feel hard
Address breast implant failure
If you're dissatisfied with your breast implants for any reason, it's worth talking with Dr. Perry to see if breast revision might be right for you. When it comes to breast augmentation, we believe everyone deserves a happily-ever-after.