Kat Featured Patient
"Dear Dr. Perry and the fabulous staff at Chrysalis Cosmetics,
I don't know if there will come a time when I don't marvel at the change in my appearance after my tummy tuck! Finally, I have the mid section that all of my working out and eating properly could not give me!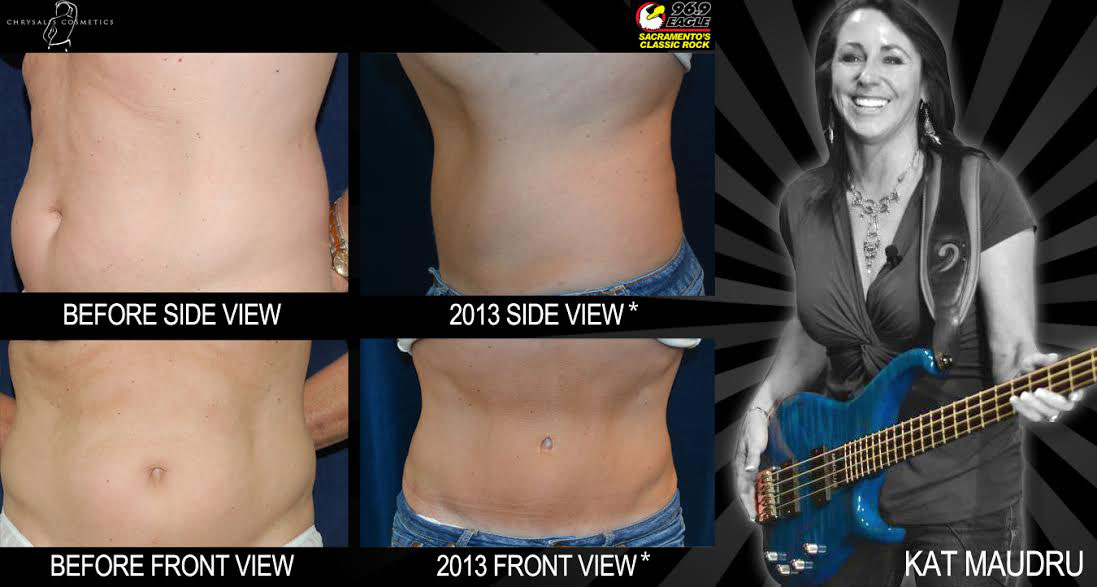 For most of my life, I've been an athletic, health conscious individual – I run, lift weights, cycle, snow and water ski, and (for the most part) eat a healthy diet. That having been said, my arms and legs have always been firm and toned, but my mid section never seemed to respond to any of my good habits. It's almost as if my body parts didn't match – muscley arms and legs, and a flabby, jiggly tummy. On top of it all, I had quite a bit of extra skin around my mid section after having had two kids. Although my husband has always thought I look just fine, the appearance of my waist and stomach always bugged ME – I think just about everybody has something about their appearance that they would change if they could.
For me, the change couldn't be more amazing! Dr. Perry did a miraculous job re-sculpting my mid section – I now have a flat tummy and a waistline, and I can actually see the abs that I always knew were somewhere in there. As my daughters put it, my mid section finally matches the rest of my body! A tummy tuck is a pretty extensive procedure, and I could not have felt more confident and comfortable than I did with Dr. Perry and his caring, compassionate staff. Everything was extensively explained to me, and the entire staff was so supportive, both professionally and emotionally after my procedure.

For me, the tummy tuck I got at Chrysalis Cosmetics has made my body look the way I always wished it would – the way all of my efforts couldn't get it to look. My only regret is that I didn't do this sooner!
My heartfelt thanks to Dr. Perry and the staff at Chrysalis Cosmetics – you have come to feel like family!
All the best,
Kat*
*Individual Results May Vary