Laser skin resurfacing delivers laser energy to targeted layers of the skin, stimulating collagen renewal and helping to erase wrinkles, sunspots, and other skin imperfections. Today's laser systems are more advanced than ever, stimulating skin renewal from the inside out.

Laser Skin Resurfacing Options
JOULE™ Aesthetic Laser Platform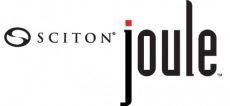 With the Sciton JOULE, we are able to offer patients the widest array of aesthetic skin services and treatments available. The Sciton JOULE is the only expandable platform in the world that provides multimodal forms of delivery: arm, fiber, and broadband light. Known as OptiPlex™ technology, this first-of-its-kind feature is what makes a variety of treatments and individualized combinations possible for patients.
Currently, the Sciton JOULE has ten modules available that utilize different lasers and light therapies. At Chrysalis Cosmetics, we employ several of these different modules for our patients depending on their needs. We can address an extensive range of skin conditions by performing skin resurfacing, phototherapy, and/or permanent hair reduction treatments. The JOULE™ Aesthetic Laser Platform also ensures our practice's ability to supply any future Sciton applications that develop, truly granting our patients the latest, most advanced methods in the field.
Sciton NanoLaserPeel™
The tunable erbium laser is a convenient way to reduce visible signs of aging by delivering targeted precise skin care. This laser can address wrinkles, lip lines, scars, jowls, skin creasing, loss of skin elasticity, and depleted muscle tone in the face and neck. The erbium laser stimulates collagen renewal in the deep layers of the skin, so you will see continual improvements in your skin's firmness and elasticity. The NanoLaserPeel™ removes the outer-most layer of damaged skin and can be precisely tailored to your specific skin requirements. With the tunable erbium laser deeper settings can also be utilized to achieve your specific goals. TRL or tunable laser resurfacing has revolutionized laser skin resurfacing.
NanoLaserPeel™ skin resurfacing requires minimal to no patient downtime and causes no bruising or swelling; however, it is common for skin to temporarily appear red or chapped after treatment, and skin will begin to peel three or four days after treatment. You should expect to see brighter healthier smoother skin more vibrant skin following the treatment. In some situations a more thorough peel is required in order to obtain an optimal result. TRL or tunable laser resurfacing, as it is often referred to, is offered at Chrysalis Cosmetics in Sacramento California as well.
NLP Treatment for Lip Lines Video

After your consultation and examination with Dr. Charles Perry and his staff at Chrysalis Cosmetics a therapeutic plan will be created and the depth of treatment will be decided upon with you. When a deeper laser peel is required (TRL) in order to obtain optimal results the Joule platform from Sciton Laser allows Dr. Perry, a board certified plastic surgeon, to tune the settings to your specific needs. Often around the eyes a setting much like CO2 will be utilized while around the mouth a setting with plain Erbium will be utilized to provide the optimal result. Utilizing the laser and the ability to specifically choose a depth of rejuvenation and heat is one of the many advantages the Sciton Joule Platform offers over conventional chemical peels and standard erbium or CO2 lasers alone. In situations where the sun damage and pigmentation changes are deeper a slightly longer healing period is required for your body to rejuvenate. Depending upon the desired outcome one week to a month may be required. Many people choose to combine Laser Skin Resurfacing with other procedures such as breast augmentation, abdominoplasty and blepharoplasty to take advantage of the healing time.
Laser skin resurfacing rejuvenates a tired appearance and renews youthful facial and neck contours with no surgery and minimal side effects. In some cases, tunable erbium laser treatments may be a good alternative to eyelid surgery, mini facelift, or other facial plastic surgery procedures; in other cases, Dr. Perry may advise you that cosmetic surgery is needed to successfully address your signs of aging. You can learn more about skin resurfacing with the erbium laser by contacting our practice today to schedule a consultation.
Sciton Profractional Laser Resurfacing
Dr. Charles Perry utilizes the Sciton Joule platform to provide a range of services to enhance your appearance. One of the more exciting treatments available is the Profractional Resurfacing XC. This treatment is used to treat wrinkles, fine lines, acne scarring, aging spots, freckles and sun-damaged skin. This laser from Sciton creates thousands of microscopic channels or microthermal zones in the skin. The Sciton Profractional laser is tunable so that Dr Charles Perry can dial in the precise depth and heat to get the result you want with minimal recovery time. These little holes stimulate new skin growth of the surrounding skin. This healing process that is stimulated creates new healthy collagen plumping up your skin and smoothing out the wrinkles, scars and sun damaged skin. The beauty of this treatment is that healing time is diminished and your comfort is increased. The micro channels generally heal in about four days. The advantage of this system is that you can also achieve tightening of the skin as well as smoothness by adding specific amounts of heat. Recovery is usually 1 – 3 days and most patients are back to work in a day or two with a little cover makeup. Your skin will look fabulous. Schedule your consultation today.
Arctic Peel
TThe Arctic peel is a MicroLaserPeel less than 50 microns in depth. This treatment is done using the air cooling of a Zimmer Chiller to cool your skin while the laser is renewing the smoothness. After this treatment you will feel like you have a sun burn and the results will leave your skin looking brighter and smoother more even over the next few weeks. This treatment requires little down time.
South Beach Peel
The South Beach Peel utilizes a combination of therapies and lasers to provide a synergistic enhancement of your skin. A MicroLaserPeel is combined with a BBL Photofacial to better treat the skin pigmentation and remove the unwanted brown and red spots associated with sun damage. The BBL Photofacial is performed first to reduce the dyschromias or unwanted pigmentation of your skin color. The MicroLaserPeel provides an enhanced smoothness of your skin while tightening your pores. The combination treatment is one of our more popular treatments. Recovery is usually one to three days and most patients are back to work the next day with a little cover makeup.
BBL™ PhotoFacial
Utilizing broadband light and specific filters your skin appearance can be enhanced. From tightening the collagen fibers to reducing the red and brown pigmentary changes associated with UV radiation and aging skin, phototherapy utilizing specific light waves will improve the appearance and color of your skin. Age spots, Rosacea, Melasma, Small Facial Veins, Port Wine Stains, Redness, and Freckles can all be treated with this therapy. The light heats the pigment and helps your body restore its natural beauty, vibrant color. Multiple treatments may be required for optimal results. Areas treated include the face, arms, back, legs and body. Patient recovery is minimal with most patients going back to work after the treatment with only mild erythema.
SkinTyte™ Collagen Renewal
The Skintyte™ laser is designed to stimulate collagen in the deep layers of the skin. Collagen renewal lasers are ideal for addressing facial sagging, hollowness, wrinkles, and creases by stimulating skin to renew itself from the inside out. This treatment is often combined with PhotoFacials, MicroLaserPeels, or even Profractional Laser resurfacing. Many patients find the SkinTyte effective for tightening the abdomen, thighs or neck following liposuction or other procedures.
During treatment, laser pulses are passed over the targeted area, and the deep layers of the skin absorb the laser energy, stimulating your skin to replenish its collagen. Generally, three treatments spaced two to three weeks apart are recommended. While you will experience immediate improvement in the look and feel of your skin, new collagen growth actually begins two to six months after your first treatment.
This laser can stimulate collagen remodeling in any area of the body, including the face, abdomen, elbows, and knees. In addition, specific areas of the face can be targeted for subtle and painless rejuvenation. These areas include the forehead, jaw line / jowls, and the area between the nose and mouth. For more information about skin care using laser collagen renewal, contact our cosmetic surgery practice today.
Laser Brown Spot Removal
Dr. Perry will choose a specific wavelength of laser energy to remove signs of brown spots while not injuring the surrounding skin. For many patients, the use of laser therapy allows Dr. Perry to remove brown spots, skin tags, and moles by selectively heating the targeted area of tissue without leaving scars. The laser takes only a few minutes to remove multiple lesions in a single setting. Most patients are able to go right back to normal daily routines following the treatment. For brown spot removal particularly, it is important to note that it will likely take at least three or four days for the treated area of pigmentation to be absorbed by the body. We recommend the use of a high-SPF sunscreen after the procedure.
Many individuals who undergo laser therapy for brown spots choose to add an enhanced skin rejuvenation treatment to their procedure. A non-ablative laser technique can be helpful for reducing blemishes and improving the texture and appearance of the skin, particularly in areas showing signs of aging and sun damage. Non-ablative lasers are those that do not remove tissue; instead, the laser energy can penetrate through the outer layers of skin without harming them, while focusing on the deeper dermal layers to help the skin repair itself from the inside out. This process can ultimately reduce signs of wrinkles, sun spots, pigmented lesions, or uneven pigmentation. Non-ablative laser therapy can also diminish the appearance of small blue and red vessels in specific areas of skin.
During the treatment, a cooling probe and a topical numbing agent can be utilized to minimize discomfort. Following the procedure, some degree of temporary swelling and redness in the treatment areas can be expected. While Dr. Perry is extensively trained and experienced with these procedures and will do everything possible to minimize any potential for complications, possible risks associated with these treatments include blister formation, a burning and/or stinging sensation, pain, an increase or decrease in skin pigmentation in the treatment area, scar formation, and "herpetic" skin eruptions at the treatment site. Again, our plastic surgeon has safely performed laser treatments for many years and works diligently to reduce the likelihood of any complications.
Patients may need multiple laser treatments to achieve the best possible results. During your initial consultation, we will evaluate your skin and talk with you about your goals to determine the ideal treatment plan.
Complete Pre- and Post-treatment Instructions for Laser Skin Resurfacing Patients
Dr. Perry has prepared this comprehensive list of instructions to make your laser skin resurfacing experience as smooth as possible. Please read over the instructions at least five days before your appointment, and print them out for post-treatment reference.
Laser skin resurfacing instructions (printer-friendly)
At our practice, we use state-of-the-art lasers and the most advanced skin care treatments to rejuvenate the skin's appearance. Contact our practice today for more information.