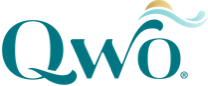 Dr. Charles Perry and our team at Chrysalis Cosmetics are excited to offer QWO®, a revolutionary non-surgical treatment for signs of cellulite on the buttocks. QWO® is an injectable solution that requires no anesthesia or recovery time following the procedure. This advanced treatment is a true game-changer in the field of non-surgical aesthetic enhancement, offering women a new option to effectively address one of the most common concerns affecting the appearance of the skin.
What Is QWO® for Cellulite Reduction?
QWO® is an injectable treatment approved by the U.S. Food and Drug Administration for adult women who exhibit signs of moderate to severe cellulite in tissues of the buttocks. QWO® is the first injectable solution to receive FDA approval for this condition. The solution includes what is known as collagenases, which are enzymes thought to be capable of releasing the fibrous bands inside the skin that may be producing the visible depressions on the surface. These enzymes are also believed to effectively redistribute fat cells and stimulate new collagen growth.
Once your skin has been evaluated during the initial consultation, we can talk with you about whether QWO® treatment is ideal for your needs. In addition to QWO® treatment, Chrysalis Cosmetics offers a variety of other non-surgical cosmetic treatment options that can address an array of aesthetic concerns. We can help you choose the best option for your goals and develop a customized treatment plan designed to meet your expectations.
What Are the Causes of Cellulite?
The "dimples" and depressions that manifest from cellulite are often due to the way fibrous bands deep within the skin are functioning in relation to surface skin layers. Sometimes, these fibrous bands begin to pull the skin down through fat layers and further toward underlying muscles, which leads to the visible "craters" and dimples on the skin that serve as telltale signs of cellulite. Due to certain factors unique to their genetic makeup and the way body fat is distributed, women are more prone to developing cellulite than men. In fact, most women experience cellulite to a certain extent at some point in their lives.
What Happens During QWO® Treatment?
QWO® treatment involves a series of injections and does not require anesthesia. This procedure can be performed right here at our practice. The QWO® solution will be carefully injected into areas of the buttocks showing signs of cellulite. Depending on individual needs, the entire QWO® procedure can typically be completed in approximately 10 minutes.
Most patients do not need a period of downtime following QWO® injections and can return to their normal daily routines immediately. Temporary side effects such as redness, irritation, and bruising in the areas of injection should dissipate relatively quickly after the treatment.
It is important to note that QWO® treatment is performed as a series of injections with appointments staged over several weeks to provide the best possible outcome.
What Can I Expect from the Results of QWO® Cellulite Treatment?
The most prominent results of QWO® injections can take up to 10 weeks to become noticeable. With that in mind, some patients may experience the effects well before that. While QWO® injections may not completely eliminate the appearance of cellulite, they can significantly minimize signs of the condition and make the skin look and feel smoother and healthier.
How Much Do QWO® Injections for Cellulite Cost?
The cost of QWO® treatment for cellulite at our practice typically starts at about $3,500 for a series of three treatments. The total price of QWO® treatment may vary among patients based on individual needs and goals, as well as other associated components of the customized treatment plan. Once your treatment plan has been developed during the initial consultation, we will provide you with a total cost estimate of the procedure and answer any questions you may have. Chrysalis Cosmetics accepts an extensive array of payment methods, including financing plans through a number of reputable agencies that offer convenient payment arrangements for applicants who qualify.
Would you like to learn more about QWO® cellulite treatment? Please contact us for additional information, or to schedule a consultation.